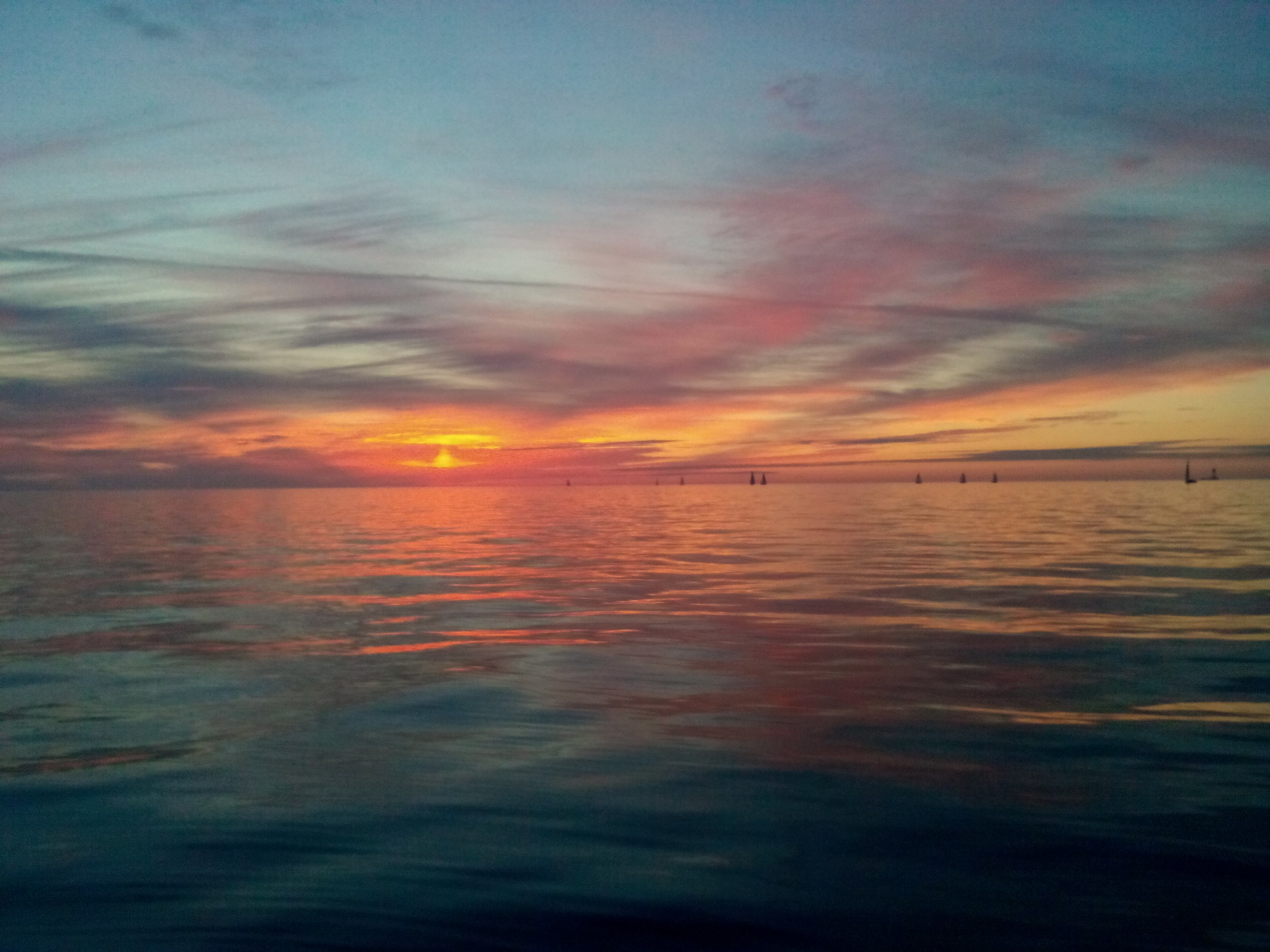 On Saturday we went back to Germany after a long season in the Caribbean, Mediterranean and Baltic Sea. So one last time in Kalamaki on the bus to Athens airport and back home. The longed-for break was unfortunately somewhat clouded by a drop in temperature of 15 ° compared to Athens. Ultimately, it was quite good to have home ground under your feet again without having to think about what you have to do in the 3-4 days at home before you start again.
In total, this year it was almost four and a half thousand nautical miles, in 26 weeks on 11 different boats in 5 areas across the world. Not to forget the many happy new sailing license holders. Again none failed this year.
The highlight was definitely the Grenadines, just a fantastic area, so this winter is definitely going again. But one or the other party at Fort George in Vis will probably stay in my mind (or not). One of the best party locations I've seen so far. Especially with the right people, thanks again to Join the Crew for the cool job. Kiel Week is good every year, even if the regattas weren't that great this year.
What I will definitely not forget so quickly is the bankruptcy, bad luck and breakdown week in Croatia. From broken arm and leg to violent thunderstorms, propellers that just fall off the waves and tons of rain, pretty much everything that can be imagined has happened. Only that you neither expect nor need all of this when sailing in Croatia in August. But everything was solved professionally and more or less relaxed. In addition, of course, the Yachtweek skipper, who gets stuck with his propeller in my anchor line and has nothing better to do than simply cut through it. Whereupon my anchor never saw again at a depth of 18 m and my boat began to drift through the bay. Without me. Thank god my co-skipper was on board … I also had a small mini tornado (or wasn't it mini?) For the first time. The next time the deck crew tells me there would be a cyclone, I might believe them right away and don't think they just want to be kidding me. By the way, such a wind pant pulls pretty quickly and makes a lot of wind.
But one of the most beautiful is simply an evening trip in the sunset … The picture is, by the way, of the long-distance regatta of Kiel Week. Was super nice, just no wind.
Now there are two months free of sail with time for vacation, organization of the next season and one or two trade fairs. And after Christmas, it's off to the warm again.
Mast & sheet break
Mario