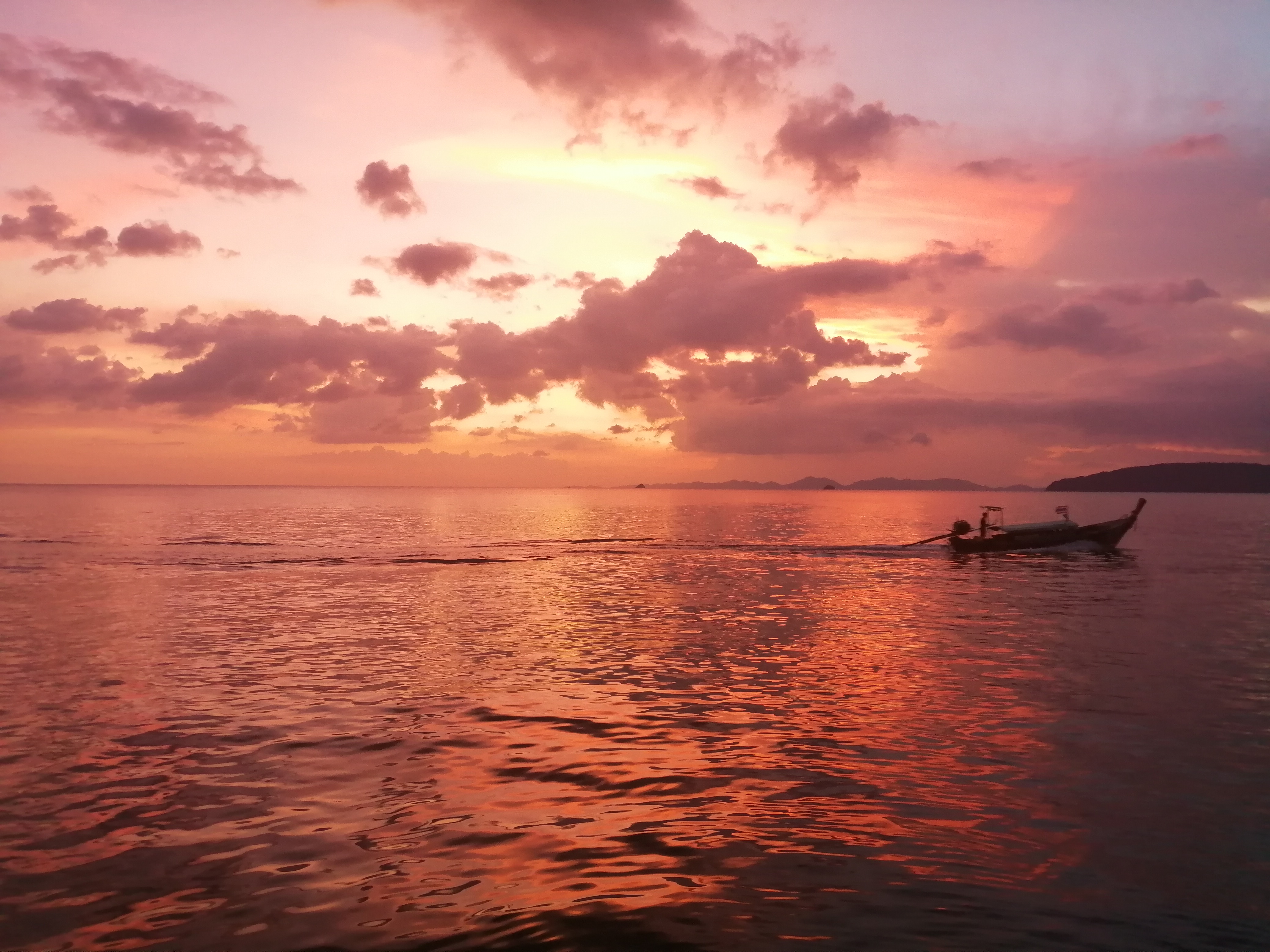 With the start of the local winter we were drawn to the Far East in the Andaman Sea. The plan was 50 days (5 crews of 10 days each) sailing in the area on the eastern side of Phuket. The area is not exactly known for prestigious regattas, for good reasons. In terms of wind technology, there is usually nothing to little going on there during the main season. The northeast monsoon blows only moderately and only supports local gusty winds. But every now and then brings small rainy areas, so-called squalls, with it, which make the sailor's heart beat faster. Our experience showed 75% engine usage in the end. However, everything has its advantages and disadvantages. Sometimes you only come across a few sailing ships that can sometimes make life difficult for you, for example in the Mediterranean. Rather, tourism on water focuses on the use of longtail boats, with these you can quickly and cheaply reach beautiful islands on a day trip.
It is not the sailing challenge that draws a water sports enthusiast there, it is rather the landscape of Thailand. And this is definitely reason enough to spend time there with a sailing ship – get to know the breathtaking culture with its islands, bays, underwater worlds and people! The choice of ship falls on a catamaran all by itself, because bathing and snorkeling stops and sunsets in beautiful bays can be enjoyed even more comfortably.
Our route led us from the "Marina Yacht Haven" from the northeastern starting point over the islands Ko Yao Noi / Yai, Ko Phi Phi, Ko Lanta to Ko Muk and Ko Rok. Daily stops at Ko Ha Yai and Ko Racha Noi are highly recommended for diving enthusiasts. Basically, it should be noted that the water quality with its greater depths in the south is much better suited for water activities, but the north can score more with the characteristic rock islands, which incidentally was reason enough for Hollywood to watch various movies there (including James Bond & The Beach). Those who love nightlife in addition to sports will find plenty of opportunities to party on Ko Phi Phi and in the beach town of Krabi (Ao Nang) every day. In any case, you do not need to plan a lot of time in the on-board kitchen, as there is delicate local cuisine in almost every bay for moderate purses.