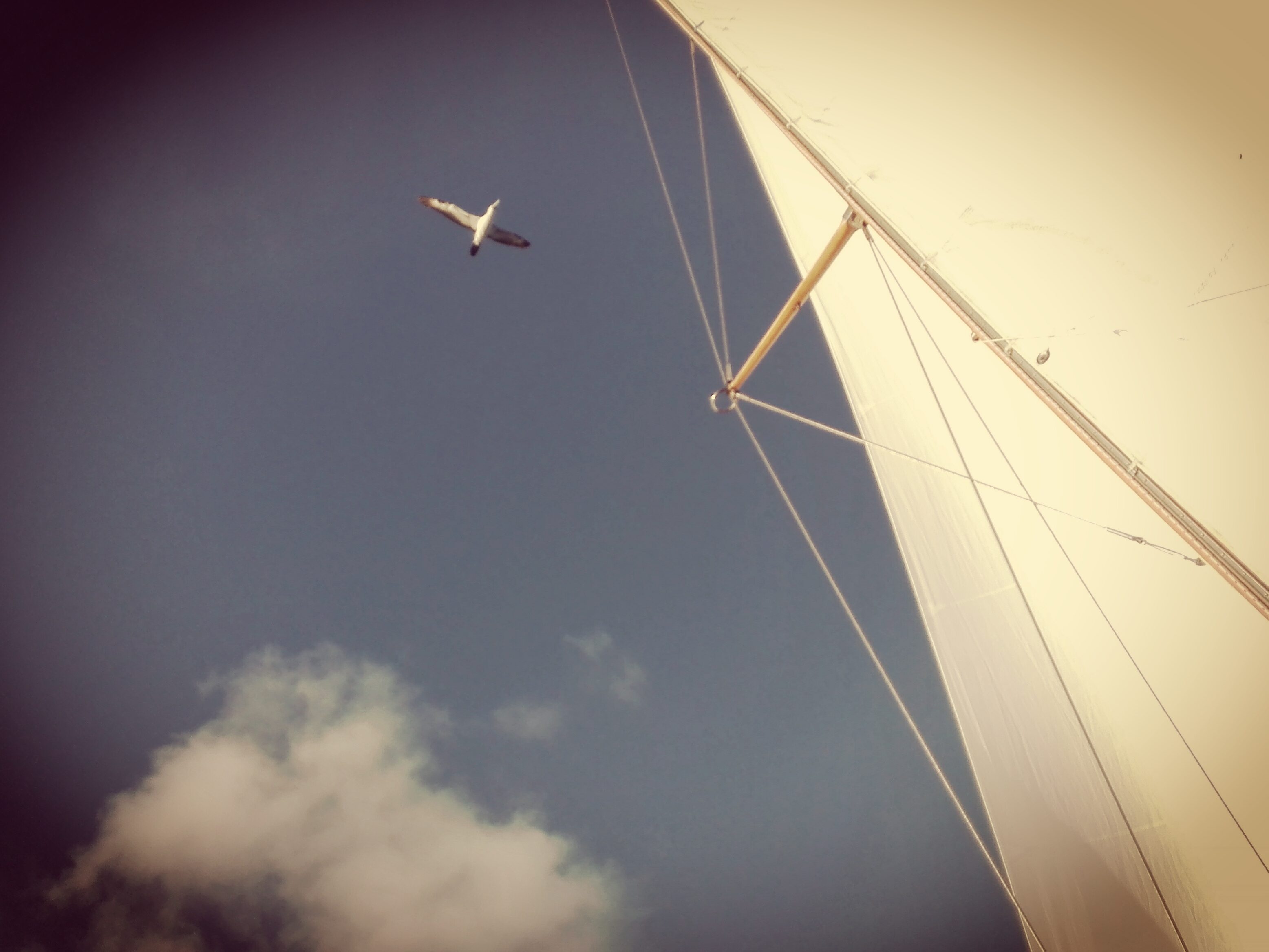 Day 22:
Once: 127sm. Course: 257 °. 3-4 Bft. Wave: 1.5m. partly cheerful, partly cloudy.
It is already very hot in the morning at 9 a.m., so it cannot be endured without an awning. We treat ourselves and several bathing sessions. We play ELI all day, Georg also finally picks up one or the other nierder situation, has his crew only lost out of decency so far? We now drink a lot of cups of coffee and tea, which cools the body down. Even the last beer reserves have to believe in it. Dolphins visit us again. In the evening almost calm, so that we are forced to motor for 4 hours. Greetings to Uli and Kay.
Day 23:
Once: 117sm. Course: 262 °. 3 Bft. Wave: 1m. Sun.
The night is studded with hundreds of great shooting stars. In the morning we get a visit from 3 larger land birds (seagull species?), So land is not that far away anymore. 🙂 ELI shouldn't be missing today. We eat various canned snacks, it degenerates into gluttony. Ton-Ginic will be our neighbor, so let's hang it cold. We find new music on our laptop, what a fail, the day before arrival. 😉 There is pea stew. Greetings to Normandy.
Day 24:
Once: 107sm. Course: 262 °. 3-4 Bft. Wave 1.0m. Sun.
At night we finally see the first lights of Barbados on the horizon, now it's only about 25sm. We treat ourselves to a tin gonic. Every hour now passes far too slowly, the longing for land is so great. Unfortunately we only drive 4-5 kt. We see planes in the sky again after a long time. In the morning there are about 20 flying fish on deck. We run to the port 5 nm before we have another startling moment when we drive into an unmarked fishing net. Luckily we slide through with the long keel. We register via VHF channel 12. From Tenerife to Barbados: CHECK!
Many thanks to everyone who wrote and thought about us on the way! 😉